Fences
DECK MASTERS offers a full selection of quality fence products that are available in a variety of sizes and styles. You can choose the right fence for the right price to fit your budget. Our goal is to provide you with fencing that will suit your needs and complement the beauty of your home.
Enhance your enjoyment of your outdoor space by:
◦
▪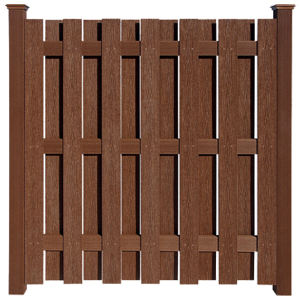 ▪    Enclosing your back or side yard keeping pets in or out
▪    Constructing an actual fenced enclosure to give your pets their own exterior space
▪    Giving your children a safe and secure place to play
▪    Controlling foot traffic to and from your backyard or front yard while protecting your landscaping
▪    Adding sense of " Old World " charm with new-age Ornamental Iron products at an affordable price
▪    Enhancing the beauty of your home with fence styles that will wow you and your neighbors
▪    Marking your property boundaries.  "Great Fences Make Good Neighbors Great Neighbors"
▪    Completing sections of fencing that were previously installed
▪    Separating the back yard from the sides or front
▪    Repairing and sprucing up old fences with lots of "life" left before they need replacement.
▪    Replacing older fences with new "state-of-the-art" maintenance-free products.
▪    Treating yourself to some well deserved privacy for better enjoyment your personal living space
▪    Fencing in your swimming pool area to meet local codes while adding beauty to your recreational space
Remember, at Deck Masters the price you get is the price you pay! It's not just an estimate. So plan your next fencing project with the experience professionals at Deck Masters.
Click here to Request a Bid on your next fencing project!
Deck Masters • Serving Middle Tennessee • (615) 356-8905